Good afternoon!
The County's Workforce Development Aging and Community Services Department is hosting 13 public hearings throughout the County to seek feedback from older adults, caregivers, community organizations and other stakeholders on how we can strengthen services to older adults.  One of them is happening in Topanga!
The feedback the Department receives will guide the development of their 2020-2024 Strategic Plan for Aging Services.  Members of the Los Angeles County Commission for Older Adults will serve as hearing officers at each of the hearings.
The Topanga Hearing will take place on October 29th at 9am at the Topanga Library.
Please attend and spread the word!
Warm regards,
Tessa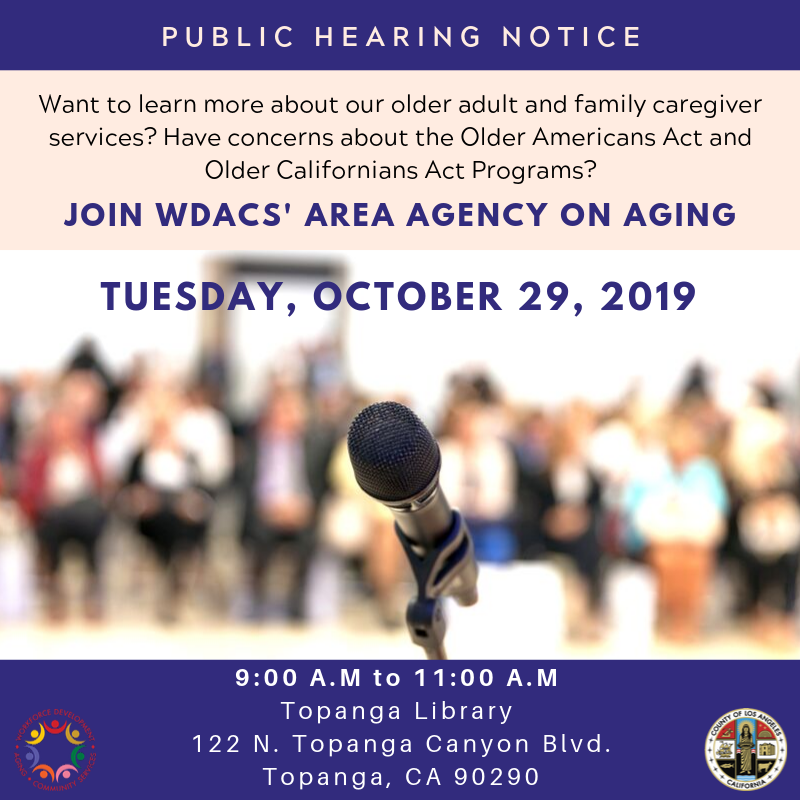 Tessa Charnofsky, MSW, MPA
District Director
West Valley/Mountain Communities Field Office
26600 Agoura Rd, Ste 100, Calabasas, CA 91302
O: 818-880-9416
C: 213-590-4391
Web/Facebook/Twitter